KERNEL PANIC
systemspacecitytechnologyangst
29th Oct - 20th Nov 05. Sat & Sun 12-6pm
Dusu Choi
Dædalus
Anthony Gross
Faiyaz Jafri
Miltos Manetas & Luuk Bouwman
Rafaël Rozendaal
DJ /Rupture & Daniel Perlin

installation by Jen Wu, incorporating public areas with
Bernadette Corporation &
Raqs Media Collective


Private View: Friday 28th October:
a night of live electronic sounds and concerts by Man from Uranus and friends:
Ninki V, Sculpture, and Dogheads.
DJ set: Daniel Perlin.
Performance: Dædalus.
Gallery discussion Saturday 19th November at 4pm.
Catalogue available £2
Kernel Panic brings together digital arts and architecture in a physical and entropic mode: enveloping net art, digital ephemera, computer structures and sculptural installation, the exhibition presents participatory performance, social image making systems and group collaborations together in a pluralistic experience.
Creating a den and a platform,a kiosk and a cinema, a notional city installation structure made by Jen Wu responds to each artist's work with differing site-specific situations. The open spaces between these structures are public areas hosting artworks chosen in conjunction with Deptford X; a video by Bernadette Corporation and specially produced broadsheets by Rags Media Collective that are free to take. Music performances on the opening night will also take over the public area in the form of free concerts curated by Man from Uranus.
Cross-medium collaboration shapes much of the exhibition; musician DJ /Rupture and sound programmer Daniel Perlin are working together and showing for the first time in the UK, as is Miltos Manetas with his collaboration with director Luuk Bouwman and musician Gnak. Daedalus will be making a large systematised image installation, a collaboration generated by audience participation. Finally, the exhibition mode itself seeks to break down the edges of what constitutes a social or hierarchical space, both in its creation and in its use.
Kernel Panic is a term coming from computer architecture deign and functionality: an irrecoverable hardware collapse yielding on-screen coded messages. Kernel Panic - the exhibition - seeks to attain a Tron-like immersion into that condition, a metaphor for a contemporary digital-urban environment where the body in space negotiates multiple ephemeral stimuli.


Curated by Anthony Gross
Kindly supported by: Fusion, London Borough of Lewisham, London and Quadrant Housing, Macdonald Egan. Media partner BBC London
"Gotta do it" by Rafaël Rozendaal, 2005.
www.newrafael.com/sites/gottadoit/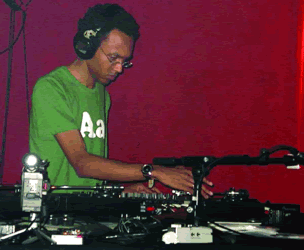 Turntable maestro DJ /Rupture collaborates with
NY sound programmer Daniel Perlin.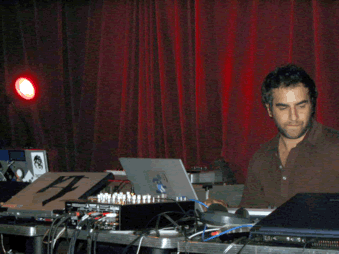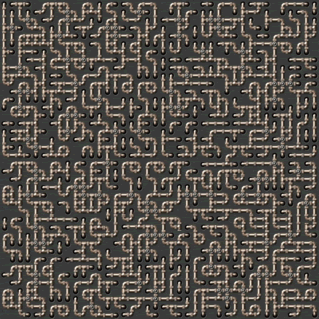 Daedalus producing images installations through social participation

These and other images available as print-ready files upon request.